Aditi Gowitrikar is an Indian model, actress and a physician. She was born on January 1, 1976. She was selected Mrs. World in 2001 (held on December 2000). She is also known by her married name, Dr. Sarah Muffazal Lakdawala.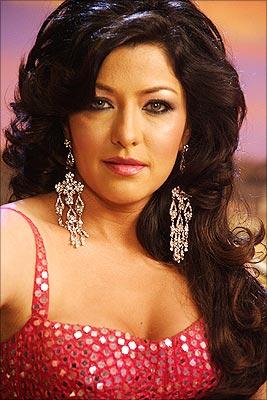 Aditi Gowitrikar is a gynaecologist by profession. However, she started her career as a model after winning the Gladrags contest in 1996. She has done notable roles in many Hindi and South Indian-language films and has also done commercials with several major companies including Coca Cola. She is married to Dr. Muffazal Lakdawalla, whom she met at college. The couple married in 1998, after dating for seven years. They have a daughter Kiara, who was born in 1999. The couple had another baby recently in May 2007.


She has won the following prominent beauty contests:

* Asian Super Model Contest(1997)
* Gladrags Contest
* Mrs. World (2001)
* Screen appearances



Filmography

* 16 December
* Baaz: A Bird in Danger
* Dhund (The Fog)
* Paheli
* Soch
* Thammudu (Telugu)
* Manoranjan (Manoranjan)

Music albums

* Baarish ho rahi hai (By Anu Malik)
* Kabhi to nazar milao (By Adnan Sami)

Advertisements

* 502 Pataka Tea
* Chunky Chaat Masala
* Clinic All Clear
* Coca-Cola
* Eureka Forbes
* Keo Karpin Hair Oil
* Phillips
* Pond's
* Shopper's Stop

She has also appeared on the Indian Elle magazine's cover in 1999 with her stomach exposed (she was about seven months pregnant at the time).


Aditi Gowitrikar did her schooling in Barns High School Panvel and was year 12 topper from Art Science and Commerce college in Panvel. She did her MBBS from Grant Medical college and her sister Kirti (Arzoo) Gowitrikar also attended the same school as her. Aditi has a younger brother Alpan(Mausam) Gowitrikar who is 9 years younger than her.