Meena Durairaj ( is one of the most successful actresses in South Indian cinema. Meena was born on September 16, 1974, in Chennai, India. Her mother Raja Mallika who is a politician belonging to Congress Party is also a former actress. She became heroine in a very young age when she was studying 8th std, she was just 12 or 13yrs old. But the characters she made is really a matured one, though the 'cute' and 'sweet little girl' performed very well in all her characters. This made her most successful heroine and she is well known for her 'beautiful eyes', 'charming smile' and 'sweet baby voice'.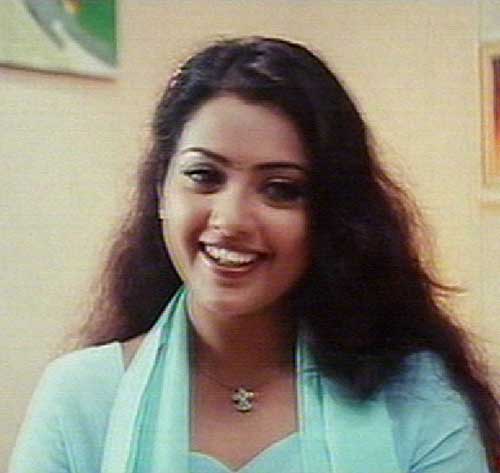 Meena started her career as a the child artist in Tamil films. She acted with Harikrishna and Kamal Haasan, and later became a the star in her own right. She had hits with Muthu, Ejaman, Veera and Avvai Shanmughi. Following the release of her movies with Rajinikanth in Japan and their commercial success, Meena's popularity also rose in Japan. She has acted in almost all the south Indian languages like Tamil, Telugu, Malayalam, Kannada etc and opposite almost all the leading actors in these languages. Her first film as a child artist was 'Nenjangal' with Sivaji Ganesan. She was in the film industry as the top heroine in Telugu and Tamil for almost one and a half decades successfully from the early 1990s. She often portrayed characters with unidimensional personality with no negativity and shades of grey. She was also known to be limited as a glamorous actress though she acted in a few glamourous roles like Maaman magal in Tamil opposite Sathyaraj and Muta Mestri in Telugu opposite Chiranjeevi. She has also acted in Malayalam movies. In the Kannada remake of Autograph, she played Sneha's role of Divya. She is currently starring as the lead in the Sun TV serial Lakshmi.
She did her schooling till 8th std in Vidyodhya schools in Chennai, after that she underwent private coaching and completed her 10th std . Then she got her MA (Geography)degree from University of Madras through open university system. Currently she is acting in one Tamil serial.
Her close friends are actresses Maheswari, Ramba, Sanghavi and Roja. Roja and Meena, in their younger age, resembled each other so much. In fact Meena has acted as Roja's younger sister at least in 5 or 6 movies in Telugu. Even in peak of their competition when they acted together, Roja & Meena have been thick friends. When the make up artist failed to turn up at a remote village in Kakinada during the movie shoot of "Bobbili Simham" in 1994, its known that Roja did Meena's hairstyles for those two days for a song involving Meena and much appreciated by Meena herself.
official website of Meena - Says her date of birth September 16, 1979.(!). Meena acted as a married women in a 1990 DD TV Serial (Anbulla Amma) with famous Tamil Actress Manorama. She is not definitely 11 years old if anybody could recollect the serial or her first movie she acted as Herione in 1990.
Filmography

Actress:

1. Katha Parayumpol (2007) .... Sridevi
2. Black Cat (2007)
3. Karutha Pakshikal (2006)
4. Chandrolsavam (2005) .... Indulekha
5. Udayananu Tharam (2005) .... Madhumathi

6. Natturajavu (2004) .... Maya
7. Shock (2004) .... Malini
8. Simhachalam (2003)
9. Mr. Brahmachari (2003) .... Ganga
10. Villain (2003) .... Thangam
11. Citizen (2001) .... Citizen's Mother
12. Sri Manjunatha (2001) .... Goddess Parvathi
13. Censor (2001)
14. Devi Durga Shakti (2001) .... Rajeshwari/Renuka/Devi Maa

15. Maayi (2001)
16. Rakshasa Rajav (2001)
17. Thenali (2000) .... Meena
18. Doubles (2000)
19. Rhythm (2000) .... Chitra
20. Vaanathaipola (2000) .... Muthu`s Wife
21. Friends (1999) .... Padmini
22. Perivanna (1999)
23. Sneham Kosam (1999) .... Prabhavati 'Prabha' 'Guddiya'
24. Kusruthi Kuruppu (1998)
25. Varnapakittu (1997) .... Sandra/Alina

26. Porkkalam (1997)
27. Avvai Shanmugi (1996) .... Janaki
28. Miya Biwi Aur Saali (1996)
29. Muthu (1995) .... Ranganayaki
30. Rajakumaaran (1994)
31. Veera (1994) .... Devayanai "Devi"
32. Mutamestri (1993) .... Buchamma
33. Ejamaan (1993)
34. Rajeshwari Kalyanam (1993) .... Rajeshwari
35. Allari Mogudu (1992)
36. Allari Pilla (1992)

37. Ashwamedham (1992)
38. Sundara Kanda (1992) .... Venkateswarlu's Wife
39. En Rasavin Manisile (1991) .... Cholaiamma
40. Karthavyam (1991) .... Karuna
41. Seetharamaiah Gari Manavaralu (1991) .... Seeta
42. Sirivennela (1986) (as Baby Meena)
43. Rendu Rella Aaru (1985) (as Baby Meena)
44. Anbulla Rajanikant (1984) (as Baby Meena)