Mohanlal (born May 21, 1960), is a four time National award winning Indian actor, producer who works in Malayalam films. He is one of the two most popular actors in the Indian state of Kerala. He is noted for his versatality, effortless acting, unique body language and for his association with some of the best Malayalam directors and screenwriters during the golden age of Malayalam cinema.

Early life (1960-1980)

Mohanlal was born in Elanthur in Pathanamthitta district of Kerala State (India), to father Vishwanathan Nair, an advocate, and mother Santhakumari and later shifted to Muduvanmukal in the Thiruvananthapuram. He attended the local school in Muduvanmukal and later enrolled into the Model School, Thiruvananthapuram(Trivandrum). An average student at school, he started his association with the world of make-believe very early, when he used to participate in school-plays. In the sixth grade, young Mohanlal was chosen the best actor in school, an award that was usually bagged by tenth graders.

After schooling, he went on to complete his Bachelor's degree in Commerce with Ist Class from Mahatma Gandhi College, Thiruvananthapuram. During this time he continued to act in college productions and won best actor awards. He made friends with a group of fellow-students, who were passionate about theatre and feature films. They were instrumental in getting him his first breakthrough and some of them, notably Priyadarshan and Raju, went on to become popular movie directors and actors.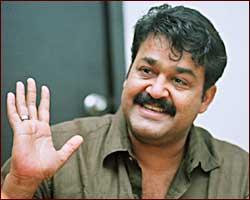 Film career

Early years (1980-1985)

His introduction to movies was automatic, when his friends combined to establish a movie company, Bharath Cine Group and began shooting a film titled Thiranottam. Mohanlal was given a small comic role. The film ran into trouble with the Censor Board and was never released.

His first breakthrough came in 1980, at the age of 20, when a Malayalam production house Navodaya wanted to make a film with new artistes in leading roles. Mohanlal's friends sent his photographs to Navodya productions. He was auditioned and selected for the role of Narendran, the antagonist, in Manjil Virinja Pookkal.

He had no dearth of opportunities after this and he played roles of gradually increasing importance in a number of movies in the following years. In the year 1983, he is credited in more than 25 feature films. Uyarangalil a story of cheating and deception, written by noted script-writer M.T.Vasudevan Nair was a highlight of this period of his career. He then expanded into comic roles in his director-friend and college mate Priyadarshan's debut Poochakkoru Mookkuthi.

Career's peak (1986-1995)

Malayalam cinema was entering it's golden age at this time with films characterised by detailed screenplays, lucid narration and fresh ideas that narrowed the gap between art cinema and commercial cinema[3]. As a young talent on the rise, Mohanlal obtained roles that gave him ample scope to display a wide range of emotions and started some very fruitful associations with some of the best directors and writers in Malayalam cinema.


The year 1986 was one of his best years. Sathyan Anthikad's T.P.Balagopalan M.A, got him the first Kerala State award for best actor. His role of a underworld don in Rajavinte Makan saw the emergence of Mohanlal as one of the two leading stars in Malayalam cinema along with the other popular Malayalam actor, Mammootty. In the same year, he played an asylum inmate in Thalavattom, a harassed house-owner in Sanmanassu Ullavarku Samadhanam, a journalist in M.T.Vasudevan Nair's Panchagni, a farm owner in love in Namukku Parkkan Munthiri Thoppukal and a Nepali Goorkha in Gandhi Nagar 2nd street.

His association with the writer-director combination of Sreenivasan and Sathyan Anthikad, who excelled in making socially hard-hitting satires, resulted in films such as Varavelpu, in which he played a Gulf returnee who is welcomed back home to greedy relatives and a state with a hostile climate for enterpreneurs. Director Priyadarshan's musical comedies, notably Chitram had him playing the typical Indian romantic hero and increased his popularity among the teenage movie-goers. At his peak, he portrayed some of the best author backed roles in Malayalam cinema in movies written by Padmarajan and M.T. Vasudevan Nair. Thoovanathumbikal in which he portrayed a person torn between his twin love interests, broke many stereotypes in Indian films such as the leading man falling in love with a second woman immediately after he is rejected by the first. Amrithamgamaya was about a man who ends up at the house of a boy whom he had unknowingly killed in college during a ragging session.

The combination of writer Lohithadas and director Sibi Malayil is considered to have produced some of his most haunting roles. His role of Sethu Madhavan, who dreams of becoming a police officer but ends up as a criminal in the film Kireedam became a classic tragedy in Indian cinema. It got him the Special Jury award at the annual National awards. Another role of a classical singer who is burdened by the jealousy and final death of his singer brother in Bharatham helped him bag the Best actor award at the same awards next year. The 90s saw him continuing his success with more entertainers like His Highness Abdullah, where he played a Muslim disguised as a Nambodiri brahmin to assassinate a king. His other notable commercial movies during this period such as Midhunam, Minnaram, Thenmavin kombath continued the tradition of the 80s with neat well-written scripts and a rich set of characters. Devasuram, written by Ranjith and directed by I.V.Sasi was particularly noted for Mohanlal's portrayal of a rich, brash young man who is slowly humbled by a chain of events. Director Bhadran's Sphadikam became a cult classic for the revolutionary way in which the stunts were picturised[citation needed]. Critically acclaimed films were fewer in number during this time and were mostly semi-entertainers like Manichitrathazhu, which had the female lead Shobhana bagging a National award for best actor.

Popularity
A number of factors combined to make Mohanlal immensely popular in Kerala. The kind of roles that he enacted, his easy natural way of acting and chubby innocent looks endeared him to the public and he came to be considered as just another member in many Keralite households. This was reflected in his being widely popular and affectionately called as "Lal".

But, like other Malayalam films during this period, Mohanlal's movies, though strong in story, screenplay and direction, were low budget movies that were not intended to be viewed outside Kerala. The content was highly local and the movies had relatively weak production values when compared to the other popular Indian movies with the result that Mohanlal and many of his films were not known to the ordinary people outside Kerala or the Malayalam speaking world.


Later years (1996-Present)

During the later period of his career, film makers cashed in on the immense popularity that Mohanlal enjoyed in Kerala by portraying him as a invincible larger-than-life hero in movies. Movies like Aaram Thamburan, Ustad, Narasimham, Praja, Naran used his superstar image. After their initial novelty, these films faced criticism from most quarters over their lack of realism and for creating movies around Mohanlal[citation needed]. Priyadarshan's Kalapani, an account of India's freedom struggle against the British that focussed on the jails of Andaman islands and Lohithadas's Kanmadam were some of his notable films during the late 90's.

It was at this time that Mohanlal started getting noticed outside the Malayalam speaking world. He acted in his first non-Malayalam movie when popular director Mani Ratnam roped him in for the Tamil film Iruvar. It had Mohanlal playing MGR, a cult figure of the neighbouring Indian state of Tamil Nadu. The Indo-French production, Vaanaprastham, in which he played the role of a Kathakali dance artist with an identity crisis, won him the second National award for Best actor and was the first film that got him international recognition. The film was selected for the competitive section at the Cannes film festival and his performance was critically acclaimed.

In 2002, Mohanlal acted in his first Bollywood movie, Company, which introduced him to the wider Hindi speaking audience in India. In 2006, the critically acclaimed Malayalam movie, Thanmathra (translated as molecule), won him the Kerala state award for best actor for portraying a person affected by the Alzheimer's disease. He is currently acting in his second Bollywood movie Ram Gopal Varma Ki Aag, which is the remake of the 1975 blockbuster movie Sholay.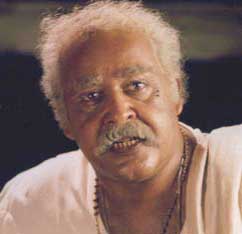 Theatre

Like most other Indian stars, Mohanlal's acting career does not have a theatre background. However he has acted in a few plays. He debuted on the stage as Karna (a character in the Indian epic Mahabharata) in Karnabharam, a Sanskrit play that was premiered in New Delhi as part of the National Theatre Festival. The play depicts Karna's mental agony a day before the Kurukshetra war, when he thinks about his past and his faith.

Kadhayattam, was a presentation enacted by Mohan Lal, depicting 10 unforgettable characters and situations selected from Malayalam literature. He has said that it is his offering to his mother tongue. The presentation is a fusion of stage acting, movie expression, sound and lighting techniques and music, conceived by film director T.K. Rajeev Kumar..

Attitude towards career
Mohanlal comes across as a remarkably laidback and philosophical person in his interviews. He chooses his movies and plays largely based on instinct and likes to let things happen. "Nothing was planned in my life. It just happened. " "Somebody is helping me from somewhere. Somebody has planned things for me. Some power is looking after me."

"No, I had no strong ambition to act in films. Only those who had this burning desire to act in films, and who had to struggle hard to get a break in films would have experiences to recollect. My life wasn't like that at all."

He prefers and enjoys working in the Malayalam industry with a close group of people whom he has known from his early career[2]. Many of his best school-college mates are with him in the film industry. These include director Priyadarshan, singer M.G.Sreekumar, actor Raju and producer Suresh Kumar.

"We are all still a part of the industry; still the same. All of us grew together. Even now, when we are shooting a film, we feel we are still the same college students! We still enjoy when we shoot a film. It is like a picnic for all of us, even now."

He is uncomfortable working in other languages and attributes it to his lack of command over the intricacies of those languages.


School of acting

Mohanlal is not known to plan or prepare extensively for his roles and is not considered a method actor. Director Priyadarshan's words about Mohanlal summarize his acting style

"He never prepares for any role or scene. He is not bothered how he looks or what he does. Once the camera is on, he is a transformed person. As he does only one film at a time, he knows everything about the film, nothing more."

He also recollects what ManiRatnam told him about Mohanlal

"Hereafter, I will never work with a man of whom I am a fan. I often forgot to say 'Cut' in Iruvar."

Many of his directors agree that he is a spontaneous actor who has the ability to express and convey what the director wants, very fast and convincingly and is able to brilliantly portray inner feelings and turmoils of the characters that he plays.

Criticisms

In 2007 he faced crticism from prohibition activists in Kerala for appearing in advertisements that were against the spirit of an Indian law which bans direct liquor advertisements . Brewers used different methods to get around the ban, sometimes promoting non-alcoholic drinks with near-identical labels to the alcoholic ones.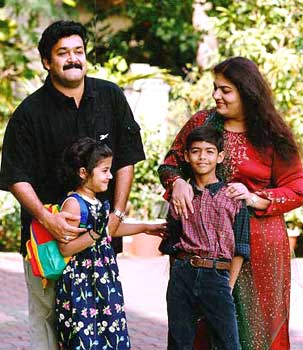 Personal life

He is an avid collector of paintings and antiques and has a private art gallery at his home. He married Suchitra, daughter of veteran Tamil actor-producer K. Balaji, on 28 April 1988. He has two children Pranav and Vismaya. He is currently settled in Chennai. Both his father Viswanathan Nair and brother PyareLal have expired.


Awards and achievements
Mohanlal was awarded the Padma Shri by the Indian Government in 2001. He was recently elected as the Most Popular Keralite by the survey conducted by CNN - IBN related to the Silver Jubilee of Kerala formation in 2006.
National Film Awards

* 1989 Jury's Special Mention - Kireedam
* 1991 Best Actor - Bharatham
* 1999 Best Actor - Vaanaprastham
* 1999 Best Film ( Producer )- Vaanaprastham

Kerala State Film Awards

* 1986 Best Actor - T .P. Balagopalan M.A.
* 1988 Actor(Special Award) - Padha Mudhra, Chitram, Utsavappittennu, Aryan and Vellanakalude Nadu
* 1991 Best Actor - Ulladakkam, Kilukkam, Abhimanyu
* 1991 Best Second Film - Bharatham (Producer)
* 1995 Best Actor - Kalapani, Spadikam
* 1995 Best Second Film - Kalapani (Producer)
* 1999 Best Actor - Vaanaprastham
* 2005 Best Actor - Thanmatra

International Indian Film Academy Awards (IIFA)

* 2002 Best supporting Actor - Company

Other awards
Star Screen Awards of Bollywood

* 2002 Best supporting Actor - Company
Film Fare Awards
* 1986 Sanmasullavarkku Samadhaanam
* 1988 Padamudra
* 1993 Devasuram
* 1994 Pavitram
* 1995 Sphadikam
* 1999 Vaanaprastham
* 2005 Thanmathra

Asianet Film Awards
* 1999 Vanaprastham
* 2000 Narasimham (Best Film Producer)
* 2003 Balettan
* 2005 Thanmathra, Udayananu Tharam
* 2006 Kirtichakra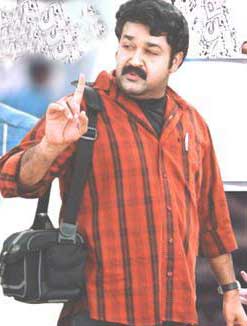 Vanitha - Manorama Film Awards
* 2003 Balettan (Started)
* 2005 Thanmathra

Kerala Film Audience Council Award
* 2003 Balettan
* 2004 Vismayathumbathu, Mambazhakkalam
* 2005 Thanmathra

Other awards

* 1988 Critics Award (Chitram and Padamadura)
* 1991 Critics Award (Bharatam and Ulladakkam)
* 1999 Prem Nazeer Award
* 1999 Mathrubhumi-Medimix Award
* 1999 Critics Award (Vanaprastham)
* 2000 Mother Teresa Award
* 2000 M. G. Soman Award
* 2001 Natana Ratna Award - Film Critics
* 2001 First Most Popular Actor Award
* 2002 Film Express Award (Karnataka State Government)
* 2003 Chalachitra Ratna Award
* 2003 Mathrubhumi-Medimix Award
* 2003 Indian Medical Association Award
* 2005 Kala Keralam Award
* 2005 J. C. Foundation Award
* 2005 National Film Academy Award
* 2005 Popular Star Film Critics Award
* 2006 Amritha best actor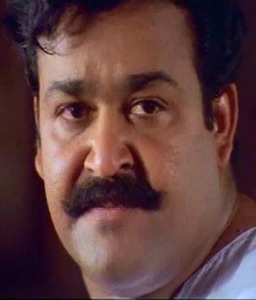 Filmography

1. Akasha Gopuram (2008) .... Albert Samson
2. Twenty:20 (2008)
3. College Kumaran (2008) .... Kumaran
4. Flash (2007)
5. Rock & Roll (2007) .... Chandramouli
6. Paradesi (2007) .... Valiyakathu Moosa
7. Ram Gopal Varma Ki Aag (2007) (as Mohan Lal) .... Inspector Narasimha
8. Alibhai (2007) .... Alibhai
9. Hello (2007) .... Advocate Sivaraman
10. Chota Mumbai (2007) .... Vasco Da Gama
11. Baba Kalyani (2006) .... Baba Kalyani
12. Photographer (2006) .... Dijo John
13. Mahasamudram (2006) .... Isahak
14. Keerthi Chakra (2006) .... Major Mahadevan
15. Vadakkum Nathan (2006) .... Prof. Iringannoor Bharatha Pisharadi
16. Rasathanthram (2006) .... Premachndran
17. Kilukkam Kilukilukkam (2006) .... Joji
18. Thanmathra (2005) .... Rameshan
19. Naran (2005) .... Mullankolli Velayudhan
20. Udayon (2005) .... Shooranad Pappoyi/Shooranad Kunju
21. Chandrolsavam (2005) .... Sreehari
22. Udayananu Tharam (2005) .... Udayabhanu
23. Maampazhakkaalam (2004) .... Puramanayil Chandran
24. Natturajavu (2004) .... Pulikkattil Charlie
25. Wanted (2004/I) .... Narayana Swamy
26. Vismayathumbathu (2004) .... Sreekumar
27. Vamanapuram Bus Route (2004) .... Lever Johny
28. Hariharan Pillai Happy Aanu (2003) .... Hariharan Pillai
29. Balettan (2003) .... Athaniparambil Balachandran
30. Kilichundan Mampazham (2003) .... Abdul Khader
31. Mr. Brahmachari (2003) .... Ananthan Thampi
32. Popcarn (2003)
33. Satyaghath: Crime Never Pays (2003) .... Hari Kishan
34. Company (2002) (as Mohan Lal) .... Srinivasan
35. Chathurangam (2002) .... Atiprackal Jimmy Jacob
36. Thandavam (2002) .... Kasinathan
37. Achaneyanenikkishtam (2001) .... Mahadevan
38. Ravanaprabhu (2001) .... Mangalassery Neelakandan, Mangalassery Karthikeyan
39. Kakkakuyil (2001) .... Sivaraman
40. Onnaman (2001) .... Ravisankar
41. Praja (2001) .... Zakkir Ali Hussain
42. Unnathangalil (2001) .... Rakshakan (Guest)
43. Sradha (2000) .... Gangaprasad I P S
44. Devadoothan (2000) .... Vishal Krishnamoorthy
45. Life Is Beautiful (2000) .... Vinaya Chandran
46. Narashimham (2000) .... Marancheri Induchoodan
47. Vaanaprastham (1999) .... Kunhikuttan
48. Olympiyan Anthony Adam (1999) .... C.T. Vargheese Antony I.P.S
49. Usthad (1999) .... Parameswaran
50. Ayal Kadha Ezhuthukayanu (1998) .... Sagar Kottappuram, Jayadevan
51. Harikrishnans (1998) .... Harikrishnan
52. Kanmadam (1998) .... Vishwanathan
53. Rektha Sakshikal Zindabad (1998) .... Siva Subrahmanya Iyyar
54. Summer in Bethlahem (1998) .... Niranjan
55. Chandralekha (1997) .... Appukuttan (Alphy)
56. Varnapakittu (1997) .... Sunny Palamatom
57. Iruvar (1997) .... Anand (Anandan)
58. Aaram Thamburan (1997) .... Jagannathan
59. Guru (1997) .... Reghuramen
60. Oru Yaatra Mozhi (1997) .... Govindan Kutty
61. The Prince (1996/II) .... Jeeva
62. Kala Pani (1996) .... Sunny Govardhan/Unni
63. Agni Devan (1995) .... Aniyankuttan (Ravi Varma)
64. Maanthrikam (1995) .... Alby
65. Nirnnayam (1995) .... Dr. Roy
66. Sphadikam (1995) .... Aadu Thoma (Thomas Chacko)
67. Thacholi Varghese Chekavar (1995) .... Thacholi Varghese Chekavar
68. Gandeevam (1994)
69. Minnaram (1994) .... Bobby
70. Pakshe (1994) .... Balachandran
71. Pavithram (1994) .... Unnikrishnan
72. Pingami (1994) .... Capt. Vijay Menon
73. Thenmavin Kombath (1994) .... Manikan
74. Butterflies (1993)
75. Chenkol (1993)
76. Devasuram (1993) .... Mangalassery Neelakandan
77. Gandharvam (1993) .... Samuel Alexander
78. Kalippattam (1993)
79. Manichithrathazhu (1993) .... Dr. Sunny Joseph
80. Maya Mayuram (1993)
81. Midhunam (1993) .... Sethumadhavan
82. Vietnam Colony (1993) .... G. Krishnamurthy
83. Aham (1992)
84. Kamalathalam (1992) .... Nandagopal
85. Nadodi (1992) .... Sachidanandan/Balakrishnan Bhagavathar
86. Rajasilpi (1992)
87. Sadhyam (1992)
88. Soorya Gayathri (1992) .... Dr. Balasubrahmaniam
89. Yodha (1992) .... Ashokan
90. Abhimanyu (1991)
91. Advaitham (1991) .... Shivaprasad
92. Bharatham (1991) .... Gopi
93. Dhanam (1991)
94. Gopura Vasalile (1991) .... (Guest Role)
95. Kilukkam (1991) .... Jojy
96. Kizhkkunarum Pakshi (1991)
97. Ulladakkam (1991) .... Dr. Sunny
98. Uncle Bun (1991) .... Charlie Chacko
99. Vasthuhara (1991) .... Venu
100. Vishnulokam (1991)
101. No: 20 Madras Mail (1990) .... Tony Kurisinkal
102. Akkareakkareakkare (1990) .... Ramdas (aka Dasan)
103. Appu (1990) .... Appukuttan
104. Arhatha (1990) .... Devaraj
105. Aye Auto (1990) .... Sudhi
106. His Highness Abdullah (1990) .... Abdullah/Ananthan Namboothiri
107. Indrajaalam (1990) .... Kannan Nair
108. Kadathanadan Ambadi (1990)
109. Lal Salam (1990)
110. Mukham (1990) .... Hariprasad
111. Thazhvaram (1990) .... Balan
112. Adhipan (1989)
113. Dasharatham (1989) .... Rajiv Menon
114. Douthyam (1989) .... Capt. Roy Jacob Thomas
115. Kireedam (1989) .... Sethu
116. Lal Americayil (1989)
117. Naaduvazhikal (1989) .... Arjun
118. Peruvannapurathe Visheshangal (1989) .... Achu
119. Season (1989) .... Jeevan
120. Ulsavapittennu (1989) .... Aniyan Thampuran
121. Vandanam (1989)
122. Varavelppu (1989) .... Muralidharan
123. Anuragi (1988)
124. Aryan (1988) .... Devanarayan
125. Chithram (1988) .... Vishnu
126. Doore Doore Oru Koodu Kottam (1988)
127. Moonnam Mura (1988) .... Ali Imran
128. Mukunthetta Sumitra Vilikkunnu (1988) .... Mukundan K. Kartha
129. Orkkappurathu (1988)
130. Paatha Mudhra (1988)
131. Pattana Pravesham (1988) .... Ramdas (aka Dasan)
132. Vellanakalude Naadu (1988) .... C. Pavithran Nair
133. Adimakal Udamakal (1987) .... Mohan Cheriyan
134. Amritamgamaya (1987) .... Dr. P. K. Haridas
135. Ayitham (1987)
136. Boomiyile Rajakkanmar (1987) .... Mahendra Varma
137. Cheppu (1987)
138. Irupatham Noottandu (1987)
139. Ivide Ellavarkkum Sugham (1987)
140. January Oru Orma (1987) .... Raju
141. Kayyethum Doorathu (1987)
142. Mizhiyorangalil (1987) .... Special Appearance
143. Nadodikkattu (1987) .... Ramdas (aka Dasan)
144. Sarvakalasala (1987) .... Lal
145. Thoovana Thumbigal (1987) .... Jayakrishnan
146. Unnikale Oru Kadha Parayam (1987)
147. Vazhiyorakkazhchakal (1987) .... Raghavan/Antony Issac
148. Padayani (1986)
149. Pranamam (1986) .... Jagadeesh
150. Geetham (1986) .... Jagadeesh Nair
151. Gandhinagar 2nd Street (1986) .... Sethu
152. Kaveri (1986)
153. Neram Pularumbol (1986)
154. Poomukhappadiyil Ninneyum Kathu (1986)
155. Kariyila Kattu Pole (1986) .... Police Inspector
156. Vartha (1986) .... Vasu
157. Mazha Peyyunnu Maddalam Kottunnu (1986)
158. Abhayam Thedi (1986)
159. Adiverukal (1986)
160. Desadanakkili Karayilla (1986) .... Harisankar
161. Ente Entethu Mathram (1986)
162. Hello My Dear: Wrong Number (1986)
163. Iniyum Kurukshethram (1986) .... Suresh Babu
164. Kunjattakilikal (1986) .... Balakrishnan
165. Manasilloru Manimuthu (1986)
166. Mizhineer Pookkal (1986)
167. Namukku Parkkan Munthiri Thoppukal (1986) .... Solomon
168. Nimishingal (1986)
169. Ninnishtam Ennishtam (1986)
170. Onnu Muthal Poojaym Vare (1986) .... Telephone Uncle
171. Oppam Oppathinoppam (1986) .... Krishnankutty
172. Panchagni (1986) .... Rashid
173. Pappan Priyappetta Pappan (1986) .... Inspector Devodas
174. Rajavinte Makan (1986) .... Vincent Gomas
175. Revathikkoru Pavakkutty (1986) .... Dr. P. Madhavankutty
176. Sanmanassullavarkku Samadhanam (1986) .... Gopalakrishna Panikkar
177. Sobharaj (1986)
178. Sughamodevi (1986) .... Sunny
179. Thalavattam (1986) .... Vinod
180. T.P. Balagopalan M.A. (1986) .... Balagopalan
181. Yuvajanotsavam (1986)
182. Kandu Kandarinju (1985) .... Krishnanunny
183. Karimpin Poovinakkare (1985) .... Bhadran
184. Idanilangal (1985)
185. Angadikkappurath (1985) .... Babu
186. Anu Bandham (1985) .... Bhaskaran
187. Avidathepole Ivideyum (1985)
188. Adhyayam Onnu Muthal (1985) .... Vishnu Thomas
189. Aram + Aram = Kinnaram (1985) .... Narayanankutty
190. Azhiyatha Bandhangal (1985) .... Balakrishnan
191. Boeing Boeing (1985) .... Shyam
192. Chidambaram (1985) (as Mohan Lal)
193. Ezhu Muthal Onpathu Vare (1985)
194. Guruji Oru Vakku (1985) .... Unni
195. Jeevante Jeevan (1985)
196. Koodum Thedi (1985) .... Peter
197. Mulamoottil Adima (1985)
198. Naayakan (1985) .... Krishnadas
199. Njan Piranna Nattil (1985)
200. Omanikkan Ormavaikkan (1985)
201. Onnanam Kunnil Oradi Kunnil (1985) .... Nithin
202. Parayanumvayya Parayathirikkanumvayya (1985) .... Current Hamsa
203. Pathamudayam (1985) .... Jayamohan, Vikraman
204. Rangam (1985)
205. Uyarukm Njan Nadaake (1985)
206. Vasantha Sena (1985) .... Devan
207. Aalkkoottathil Thaniye (1984) .... Anil Kumar
208. Adiyozhukkukal (1984) .... Gopi
209. Akkare (1984) .... Sudhan
210. Appunni (1984) .... Menon Mash
211. Ariyatha Veethikal (1984)
212. Athirathram (1984) .... Prasad
213. Atuthaduthu (1984)
214. Itha Innu Muthal (1984) .... Mohanlal
215. Ivide Thudangunnu (1984) .... Krishnakumar
216. Kaliyil Alpam Karyam (1984)
217. Kilikonchal (1984)
218. Koodu Thedunna Parava (1984) .... Guest appearence
219. Kurissu Yuddham (1984)
220. Lakshmana Rekha (1984) .... Sudhakaran Nair
221. Manasariyathe (1984) .... Mammootty
222. Nokkathaa Dhoorathu Kannum Nattu (1984) .... Neighborhood Youth in love with Girly
223. Onnanu Nammal (1984) .... Nanda Gopal
224. Oru Kochu Swapnam (1984)
225. Pavam Poornima (1984)
226. Poochakkoru Mookkuthi (1984) .... Gopalakrishnan
227. Shree Krishnaparanthu (1984)
228. Swanthamevide Bandhamevide (1984) .... Rajendran
229. Thirakal (1984)
230. Unaroo (1984)
231. Uyarangalil (1984) .... P. K. Jayarajan
232. Vanitha Police (1984)
233. Vetta (1984)
234. Adhipathyam (1983)
235. Arabikadal (1983)
236. Asthram (1983) .... Das
237. Attakkalasam (1983) .... Santhosh Babu
238. Bhookambam (1983) .... Raghu
239. Chakravalam Chuvannappol (1983)
240. Changatham (1983) .... S. T. Daniel
241. Engane Nee Marakkum (1983)
242. Ente Katha (1983)
243. Ente Mamattikkuttiyammakku (1983) .... Alex
244. Guru Dakshina (1983) (as Mohan Lal)
245. Hello Madras Girl (1983) (as Mohan Lal)
246. Himavahini (1983) .... Pappu
247. Iniyenkilum (1983) .... Ravi
248. Kattathe Kilikoodu (1983) .... Unni Krishnan
249. Kolakomban (1983) (as Mohan Lal)
250. Kuyiline Thedi (1983) .... Thampurankutty
251. Marakkillorikkalum (1983) .... Murali
252. Nanayam (1983)
253. Naseema (1983) (as Mohan Lal)
254. Oru Mukham Pala Mukham (1983) .... Sukumaran Thampi
255. Pin Nilavu (1983) .... Raghu
256. Sandhyakku Virinja Poovu (1983) .... Raju
257. Sesham Kazhchayil (1983)
258. Thavalam (1983)
259. Theeram Thedunna Thira (1983)
260. Visa (1983) (as Mohan Lal)
261. Aa Divasom (1982)
262. Aakrosam (1982) .... Mohanachandran
263. Enikkum Oru Divosam (1982)
264. Ente Mohangal Poovaninju (1982)
265. Enthino Pookunna Pookal (1982)
266. Foot Ball (1982) .... Guest
267. Kaliya Mardanam (1982) (as Mohan Lal)
268. Kelkatha Shabdam (1982) .... Babu
269. Kurukkante Kalyanam (1982) .... Sainaba's Husband
270. Madrasile Mon (1982) (as Mohan Lal)
271. Njan Onnu Parayatte (1982)
272. Padayottam (1982) .... Kannan
273. Sindoora Sandhyakku Mounam (1982) .... Kishore
274. Ahimsa (1981) .... Mohan
275. Oothikachiya Ponnu (1981)
276. Attimari (1981) (as Mohan Lal) .... Shan
277. Dhanya (1981) (as Mohan Lal)
278. Druvasangamam (1981) .... Sankarankutty
279. Sanchari (1981) (as Mohan Lal)
280. Thakilu Kottampuram (1981) (as Mohan Lal)
281. Thenum Vayambum (1981) (as Mohan Lal)
282. Manjil Virinja Pookkal (1980) .... Narendran


Producer:

1. Vaanaprastham (1999) (co-producer)
2. Harikrishnans (1998) (producer)
3. Kanmadam (1998) (producer)
4. Kala Pani (1996) (producer)
5. Pingami (1994) (producer)
6. Midhunam (1993) (producer)
7. Kamalathalam (1992) (producer)
8. Bharatham (1991) (producer)
9. His Highness Abdullah (1990) (producer)


Music Department:

1. Thanmathra (2005) (playback singer)
2. Vamanapuram Bus Route (2004) (playback singer)
3. Sphadikam (1995) (playback singer)
4. Kandu Kandarinju (1985) (playback singer)
5. Onnanam Kunnil Oradi Kunnil (1985) (playback singer)

Soundtrack:

1. Thanmathra (2005) (performer: "Ithaloornnu Veena")

Thanks:

1. Notebook (2006) (thanks)
2. Chess (2006/I) (thanks)

Self:

1. Manu Uncle (1988) .... Himself